News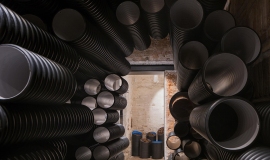 25 May 2018
Pavilion of Lithuania at the 16th International Architecture Exhibition – La Biennale di Venezia
As part of Freespace, the 16th International Architecture Exhibition of Biennale Architettura 2018, Lithuania presents its first individual pavilion titled The Swamp School, curated by Nomeda and Gedi...
Read more ›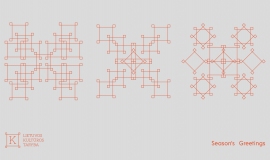 21 December 2017
Season's Greetings
...
Read more ›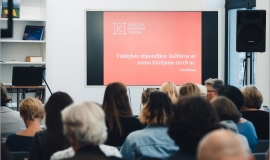 1 September 2017
Grants for individuals
Lithuanian Council for Culture is awarding individual and educational grants to culture and art creators. To be eligible for the grant, candidates have to be adult culture or art creators, whose ob...
Read more ›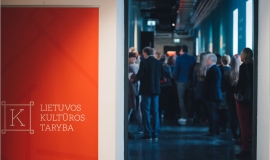 5 June 2017
The newly elected Lithuanian Council for Culture begins work
In June 2017 the newly elected Board of Lithuanian Council for Culture began its second term. The Lithuanian Council for Culture consists of ten members and the Chair, all elected by the Lithuanian cu...
Read more ›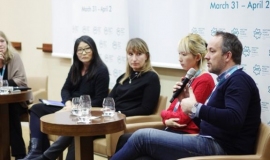 11 April 2016
Meeting Point – Vilnius programme announced, with speakers from Poland, Israel and more
April 12th–14th – the last days of Vilnius International Film Festival – will see the seventh film industry conference Meeting Point – Vilnius. This year, the focus will be on ...
Read more ›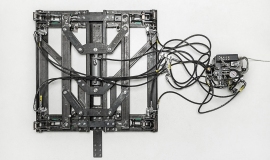 25 March 2016
Airtime by Julijonas Urbonas at La Triennale di Milano
The Lithuanian Pavilion will open with an exhibition of selected works by Julijonas Urbonas, introducing to what he calls "gravitational design". This new approach exploits the means of ma...
Read more ›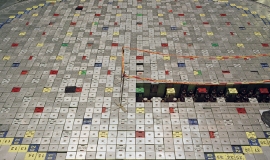 25 March 2016
The Baltic Pavilion to represent Lithuania at the International Architecture Exhibition at La Biennale di Venezia 2016
The Baltic Pavilion will represent Estonia, Latvia and Lithuania at the 15th International Architecture Exhibition, La Biennale di Venezia 2016 with a project that won three separate national competit...
Read more ›